Schoolboy scores higher than Albert Einstein did on Mensa test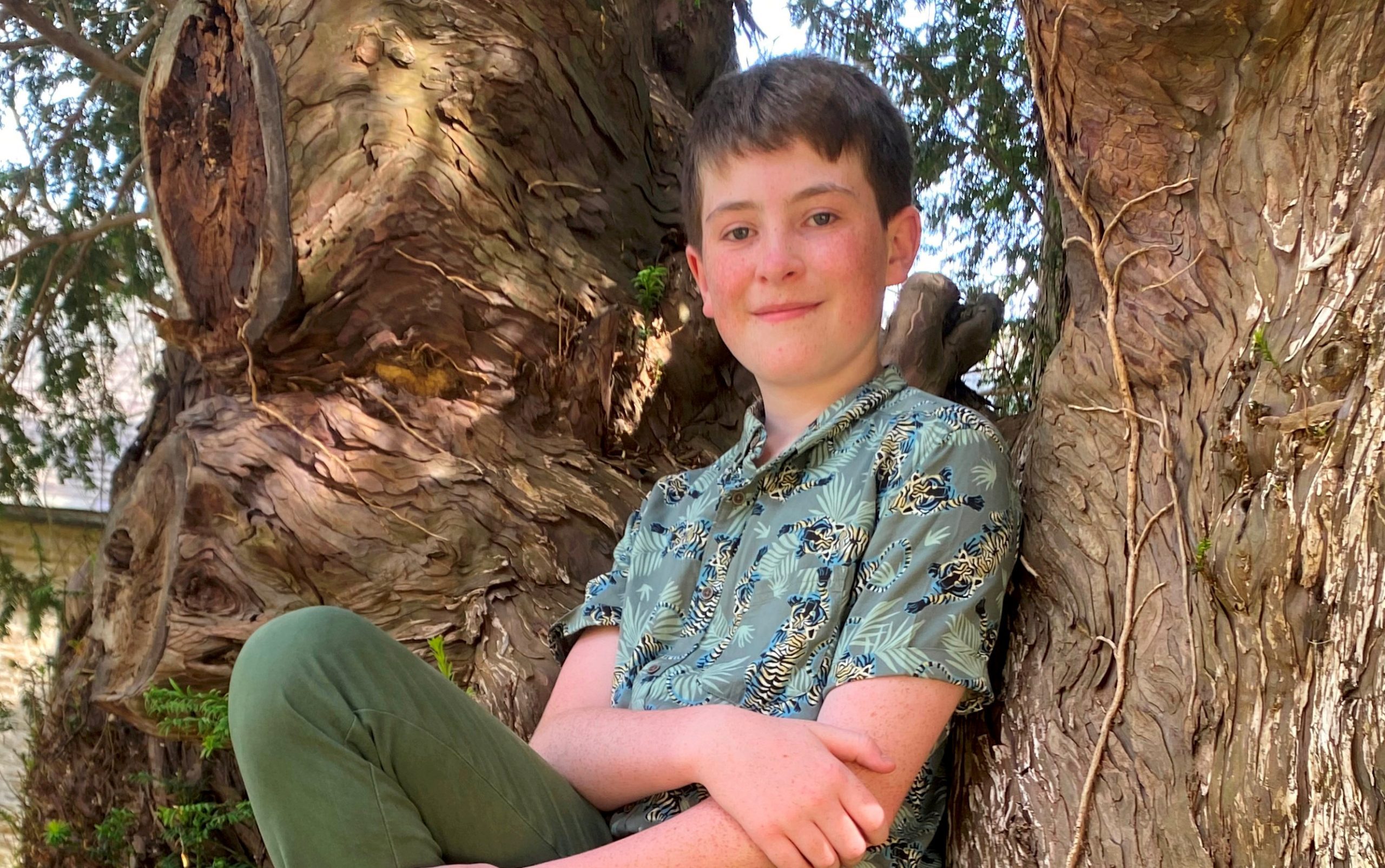 By Amy Reast via SWNS
A British schoolboy is officially one of the smartest children in the world after getting the maximum score in a Mensa test - higher than EINSTEIN.
Barnaby Swinburn, 12, has now been accepted into the IQ club after scoring the highest possible score for a boy of his age - 162.
He scored in the top one percent of people in one test, and the highest four percent on the second.
Proud parents Ghislaine and Christopher Swinburn said their son has already picked his university course in computer programming.
"Math is something Barnaby has always stood out in because he enjoys it - sitting the Mensa test was his idea," said Ghislaine, 50, from Bristol, England.
"We don't push him to do anything - he made all his decisions for himself on this.
"We don't even have to ask him to do math homework because he enjoys it so he just does it anyway!
"When we found out his test score I was really pleased for him - and he has been very excited about it too."
Barnaby's love for math goes as far back as when he was just four when mom Ghislaine recalled a time he couldn't sleep because he was "trying to calculate how many seconds are in an hour."
He told his parents he wanted to sit a Mensa test to "understand himself better" and completed it on December 11.
Mensa, known as the High IQ Society, welcomes anyone whose IQ is in the top two percent of the population.
"I told his dad it would go one of two ways - it could be that he won't get in and he'll be upset or he would get in, and he'd be unbearable because he'd know how smart he is!," Ghislaine said.
His top score of 162 on the Cattell III B test put him in the top 1 percent of people, with his score of 128 on the Culture Fair test putting him in the top 4 percent.
Brainbox Barnaby dreams of studying at Oxford University.
He wants to become a computer programmer and has already "nagged" to be enrolled in programming classes for his birthday in January.
But despite his Einstein-level intellect, mom Ghislaine says her son is the furthest thing from a boffin - and he loves sports as well as playing practical jokes.
"I work within the NHS and the pandemic has been so negative and stressful for me," she said.
"So seeing Barnaby do well has been something so nice. We don't push Barnaby at all, everything he's done has been his idea.
"It's been a voyage of self-discovery for him and this is just the start!"
Stories and infographics by 'Talker Research' are available to download & ready to use. Stories and videos by 'Talker News' are managed by SWNS. To license content for editorial or commercial use and to see the full scope of SWNS content, please email licensing@swns.com or submit an inquiry via our contact form.