One of world's best body painters creates stunning visuals on human skin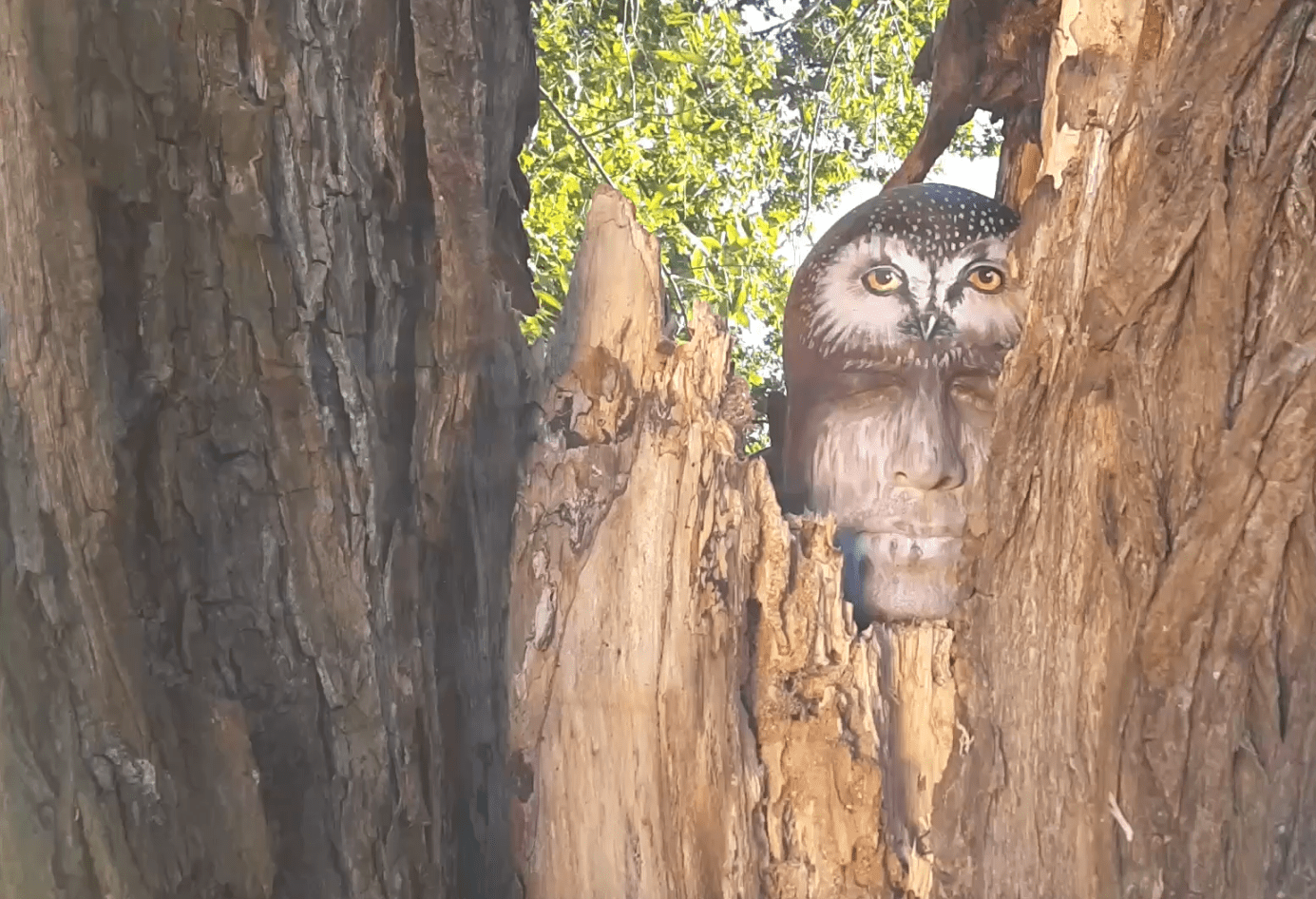 By Jamie Smith via SWNS
These mind-bending images and video footage shows one of the world's best body painters creating stunning paintings using the human body as a canvas.
Gesine Marwedel, 34, blurs the line between reality and illusion creating beautiful art pieces out of her human subjects.
Models are painted head to foot individually, or grouped together, and arranged to resemble objects and animals from real life.
The footage shows Gesine's pieces including a human sunflower, a convincing camouflaged owl and even a kaleidoscope.
"When I have an idea, at first I try poses in front of a mirror to see how it could work. Then I can start on a model,"said Gesine, from Hannover, North Germany.
"I usually start painting outlines, like a sketch in the body and then start coloring, adding details and background color.

"It typically takes between five to seven hours to paint. Sometimes it takes up to 12 hours (like the group projects). So basically, it is a whole day.

"The videos show how the pieces are done, me painting on skin, and of course the metamorphosis of human models turning into something else.
"I have many favorite pieces. One of them is the seahorse, which is painted on a pregnant woman.
"I also love the group projects of the human flower and the snowflake. They always remind me of the day they were done, an exhausting day, but full of fun and great people.

"Mostly it needs some time until I really can enjoy them and love them. sometimes I have a picture in my mind before and the result doesn't look the exact same, so I am not satisfied. It mostly needs one or two days until I like them by myself.

"I am more self-confident since I started bodypainting and it also had a positive effect on my body image.

"I want people to see bodies as a piece of art. I want them to see bodies in a unique way.
"For bodypainting weight, age or skin color isn't´ important - everybody can be a wonderful canvas.
"I love it when people are fascinated by my work and try to find out about the model's position. They must look twice at least."
Stories and infographics by 'Talker Research' are available to download & ready to use. Stories and videos by 'Talker News' are managed by SWNS. To license content for editorial or commercial use and to see the full scope of SWNS content, please email [email protected] or submit an inquiry via our contact form.