Art of the Meme: Meet the man who turns viral memes into works of art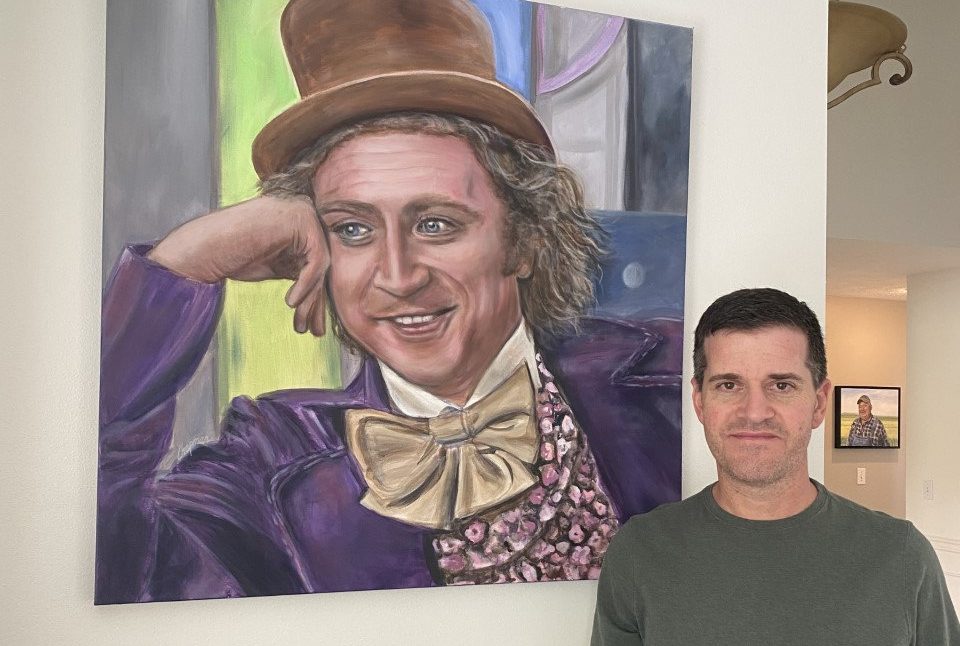 By Brelaun Davis via SWNS
This artist produces acrylic paintings of viral internet memes, sending them gently backwards to the analog age.
Travis Chapman, 47, has painted dozens of memes during the pandemic, as a comedic nod towards a simpler time in our lives.
"I like painting memes because they make me laugh," said Travis, from Spokane, Washington.
"They're like a little story in one image. You can look at them and try to figure out what's happening."
After painting a meme of Leonardo DiCaprio drinking and laughing in the movie "Django Unchained" late last year, Travis discovered he couldn't stop painting the shareable sensations.
He said: "I started and I couldn't stop. I still paint other things, but for a while there I was going off on the memes."
Travis has now painted between 40 to 50 viral memes, including Kermit the Frog drinking tea, the success kid, 'cat eating salad' and its counterpart 'woman yelling at a cat' and 'distracted boyfriend'.
"I started with the most popular ones or my favorites, but it's mostly ones that make me laugh," he said.
"I like to paint just to paint, so it's like 'okay I can paint this, and it makes me happy.'
"My art is comedic, so memes fit right in."
The memes are also a source of nostalgia for the artist.
Travis added: "It's a good feeling. You've seen the same meme again and again and it had different words on it, but eventually that meme becomes associated with you laughing.
"It makes me feel good to look at it, and when you paint something you're looking at it for many hours.
"Just like watching an old movie, it's nostalgic, especially when you've seen it over and over."
Although the paintings are for sale on Travis' Etsy store, TravisChapmanArt, he houses most of them in a "meme museum" in his own house.
"My wife is ready for them to get exchanged for regular art," he joked.
"But they're good conversation pieces."
Stories and infographics by 'Talker Research' are available to download & ready to use. Stories and videos by 'Talker News' are managed by SWNS. To license content for editorial or commercial use and to see the full scope of SWNS content, please email [email protected] or submit an inquiry via our contact form.