You can own this beautiful waterfall for only $500,000
By Brelaun Douglas via SWNS
This beautiful waterfall is on sale for $500,000.
Russell Creek Falls in Virginia, USA, is situated on a 50-acre piece of land that has been put on the market for $500k.
Brenda Thompson, President and CEO of SpecialFinds.com, said: "I put it on market last week and already had two contacts on it.
"We were a little concerned because it's just land, so sometimes it's not the most sought-after thing."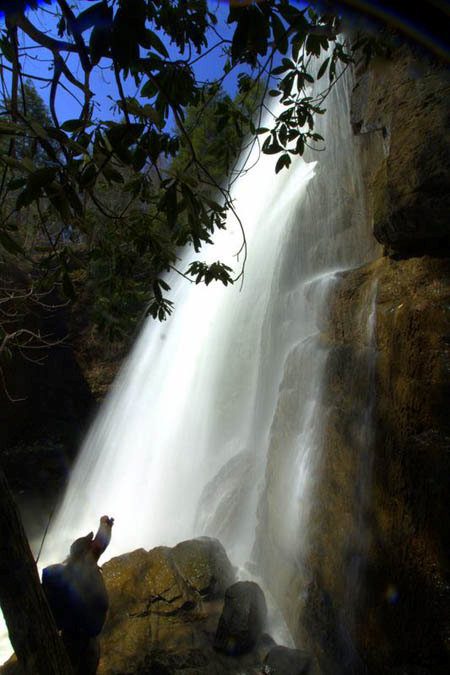 Situated outside of the Virginia mountains, the 50-acre plot includes a five-acre, 42-foot-deep freshwater lake.
At its highest point, the waterfall is a 125-foot drop into the Clinch River. Due to the cliff terrain, the waterfall is only accessible by trail or boat.
The land also has a flat space that can be used for camping or building.
Brenda added: "The Clinch is a rather famous river in Virginia and the owner told me it has the highest concentration of rare and endangered aquatic species in the nation.
"There is a flat building space that is a part of the property across the road that would accommodate a large home and the owner said along the way hiking to the falls there are many places to put a tent.
"Someone might decide to turn this into a glamping place. Glamping is huge right now since COVID took off.
"So, this might be appropriate for somebody who might want to do that."
The town of Saint Paul, Virginia, is nearby, and the University of Virginia has an ecology center in the town.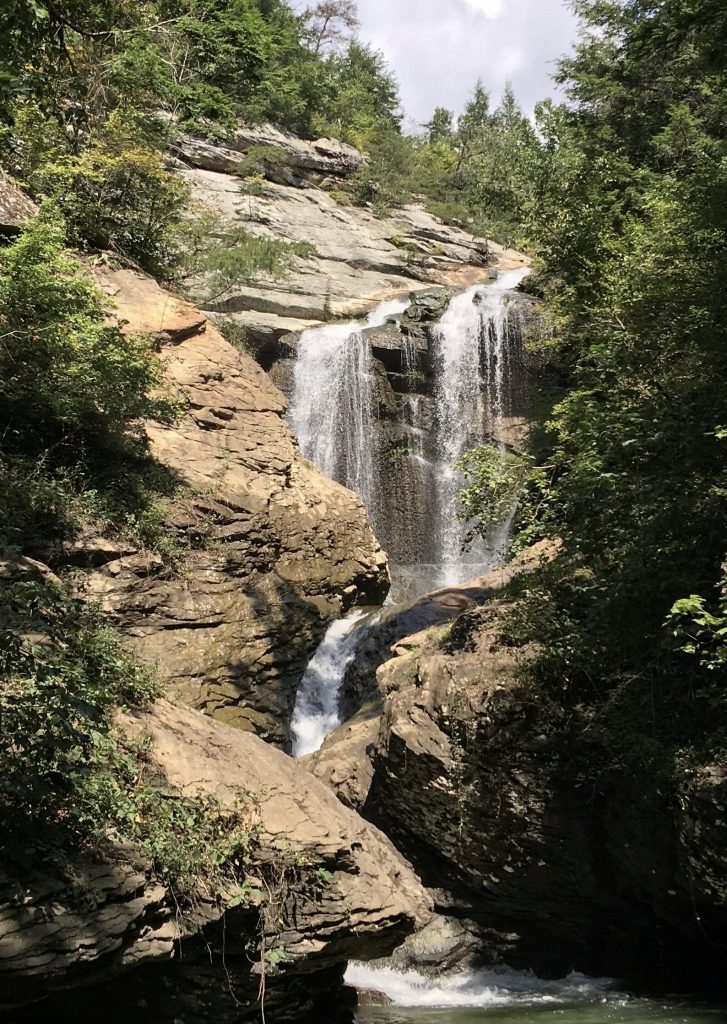 Though the land is privately owned, Brenda said the owners have always been okay with people hiking to the falls.
"From what I understand this has been in the family for many years and the waterfall is on the property," she said.
"I know if you go online people have taken pictures of the falls, so they've hiked in it.
"It's not public property but the owner doesn't have an issue with people wanting to go and see something so magnificent."
Stories and infographics by 'Talker Research' are available to download & ready to use. Stories and videos by 'Talker News' are managed by SWNS. To license content for editorial or commercial use and to see the full scope of SWNS content, please email [email protected] or submit an inquiry via our contact form.