Retired sportsman and wheelchair specialist discovers new level of freedom with dog's support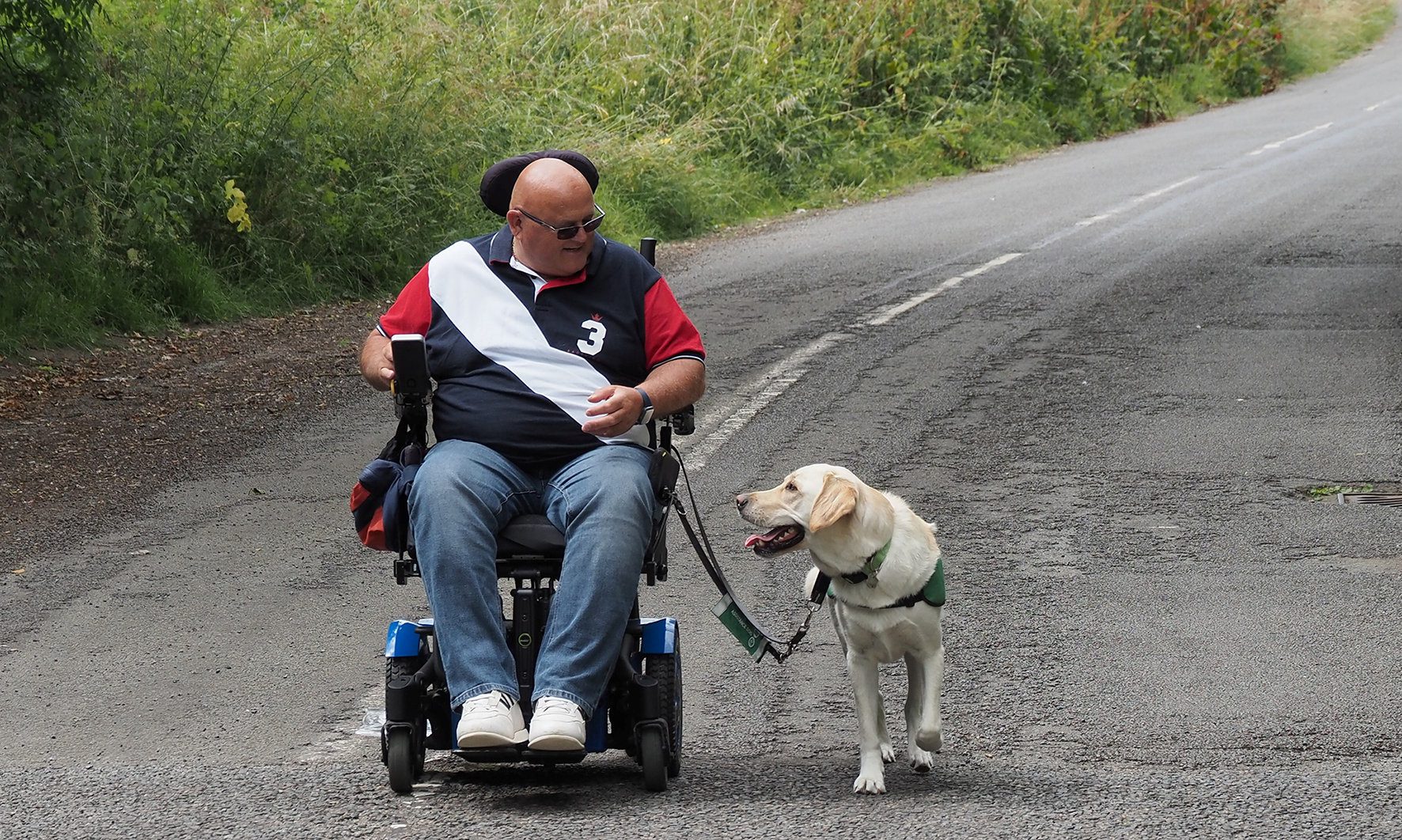 By Lauren Beavis via SWNS
Retired Team GB sportsman and wheelchair specialist has discovered new level of freedom through his dog's support.
Simon Cook, 59, was diagnosed with a progressive neurological condition which means today he needs a powered wheelchair to remain mobile.
"I have had the condition from the age of 17, when I woke up one morning and just couldn't walk," he said.
"I was having multiple operations for about two years after that to try and sort my Achilles out.
"Then one day, when I was in my 20s, I got home from work and felt an explosion in my spine. And that was it - I was paralyzed from the waist down."
But he now has a new lease of life thanks to an assistance dog Axel and a 'super' Recare powerchair.
"Axel has saved my life," Simon said.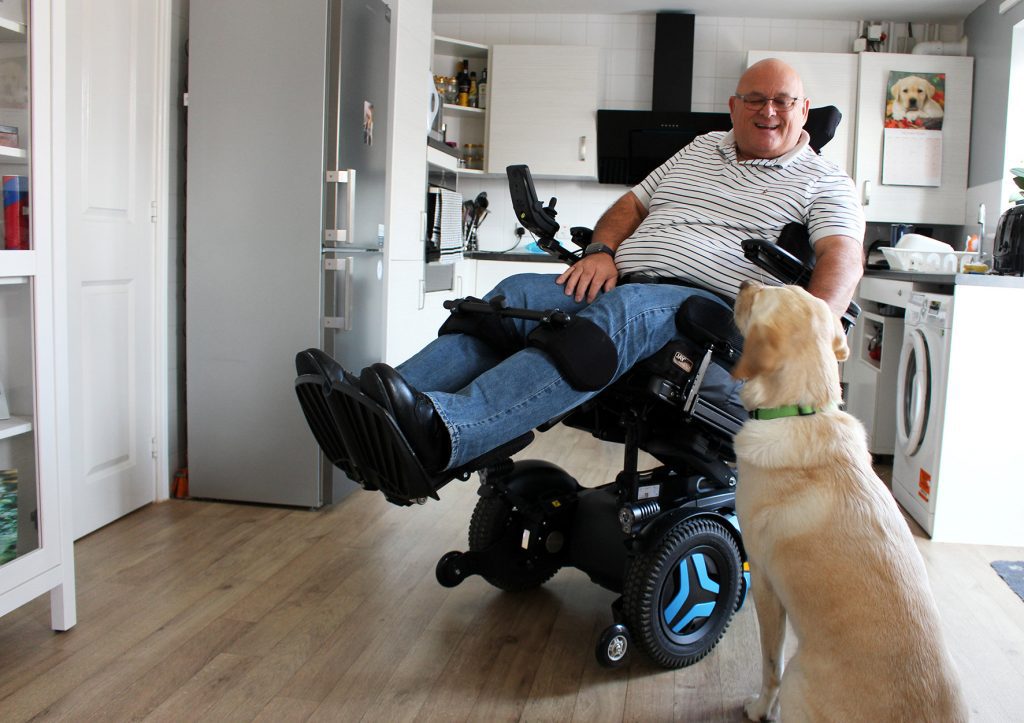 Simon, from Bicester, England, demonstrated sporting prowess at an early age, excelling particularly in golf and developing to professional status during his late teens.
He achieved great success in field para-athletics - including holding the British record for F7 shot put in 1999.
Simon even won several golds and silvers at the sport along with "Local hero of the Year" in '98 and The British Paralympic award "best upcoming sportsman" in 1999.
However, when he was active, he commonly experienced ankle breaks which eventually led to him using calipers to walk.
Simon's challenges progressed in his twenties as his developed spinal problems which ultimately led to full time use of an active manual wheelchair.
During that time, he was also going through a marriage break up and was living his life in and out of hospital.
Life was tough for Simon, but his luck changed when he discovered a relay race from Paris to Saint James in a disabled magazine in 1994, organized by Spinal Research.
"When I got home, I thought wow - I need to get out and do something!," he said.
"So I went to my local sports centre, in Horsham at the time, got speaking to one of the trainers and discussed participating in some throwing events - shotput, discuss and javelin.
"I found a couple of local, regional events - and won silver in all three at one in West Mead, near Maidenhead. It was wonderful!."
Simon's sporting career really took off at an event in Newton Abott, where a man saw him throw and invited him to the National Paralympic Heritage Centre at Stoke Mandeville - the birth place of the Paralympics.
From there, Simon was training and participating in international competitions. He said: "I absolutely loved it - life felt good again."
Simon stopped participating in sports in 2000 but was working in mobility in wheelchair seating and positioning, where he was working for manufactures all around the country.
Life unfortunately took another turn for Simon in 2020, when he became so ill he had to retire and move from a wheelchair to a power chair, provided by ReCare.
That is when Axel came into his life. Simon was introduced to Axel and fell in love with him from day one.
Axel was trained by the Banbury-based Dogs for Good, a charity that helps people living with a wide range of disabilities and conditions through the support of a specially trained dog.
Simon has said he is able to enjoy "more from life" with Axel by his side and the two are inseparable.
Now, Simon is able to get out and about again, but his wheelchair doesn't allow him to travel on grass, so he can't currently "walk Axel as much as I'd like."
He will be fundraising for an all-terrain wheelchair so the pair can go into the woodlands and beachs around their area.
"A new wheelchair will complete me and help me get more into nature for Axel and my own wellbeing," Simon said.
"I'm so happy with Axel, he has given me real purpose in life again."
Stories and infographics by 'Talker Research' are available to download & ready to use. Stories and videos by 'Talker News' are managed by SWNS. To license content for editorial or commercial use and to see the full scope of SWNS content, please email licensing@swns.com or submit an inquiry via our contact form.