Students attempt to break world record for largest sentence made from plastic bottles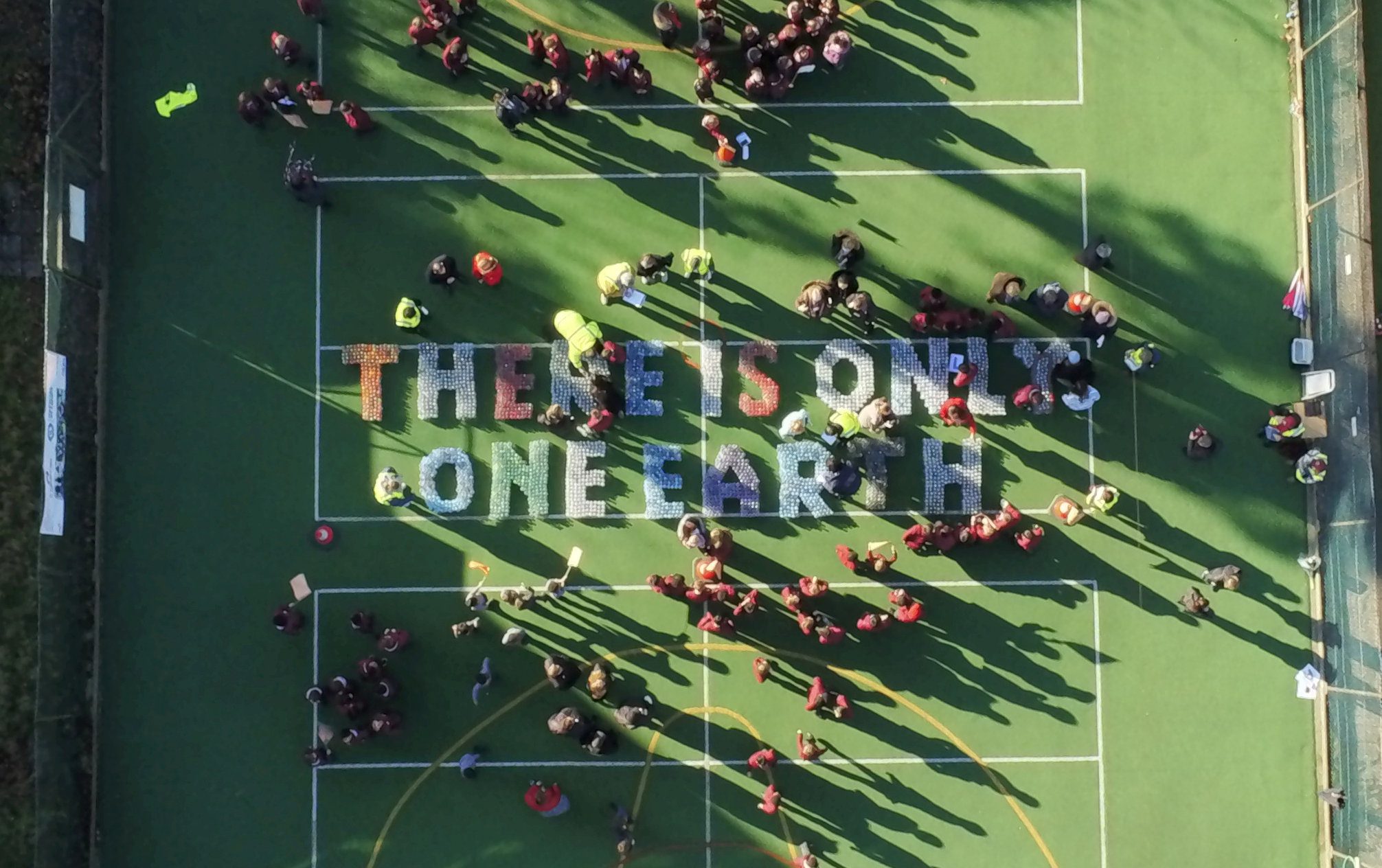 By Lauren Beavis via SWNS
School pupils attempted to break a Guinness World Record for the largest sentence made - from plastic bottles.
Children at St Edward's Prep in Reading, UK are hoping to enter the world record books after spelling out a sentence "THERE IS ONLY ONE EARTH" with 3,325 plastic bottles.
Guinness World Records has yet to verify the total, but the previous record, that was held in a shopping mall in Dubai in August 2020, was 2650 bottles.
Headmaster Jonathan Parsons said pupils were keen to make a big "statement" about the climate crisis and the environment.
The statement was the idea of a reception child, and the plastic bottles were sourced by the pupils going out into the community and collecting as many as possible - from neighbors, hotels, shops and restaurants.
Mr. Parsons said: "Climate change is a problem that will hit their generation harder than ours and we wanted show them that they had a voice and they do not have to wait to make a difference - they can do it now.
"It is all about children having the voice - acting now, rather than waiting for later."
On Thursday February 17, the whole school community, including all pupils from the Nursery up, staff, parents and volunteers, took 45 minutes to create the sentence on the school astropitch.
It was checked and counted by independent volunteer officials, and has been submitted for verification.
One Year Four pupil said: "It's very important, because of all the plastic in our oceans."
Stories and infographics by 'Talker Research' are available to download & ready to use. Stories and videos by 'Talker News' are managed by SWNS. To license content for editorial or commercial use and to see the full scope of SWNS content, please email [email protected] or submit an inquiry via our contact form.