This stoner couple met on a cannabis social site and got married
Jessica said: "I think that's kind of what attracted me to High There, it gets that conversation out of the way."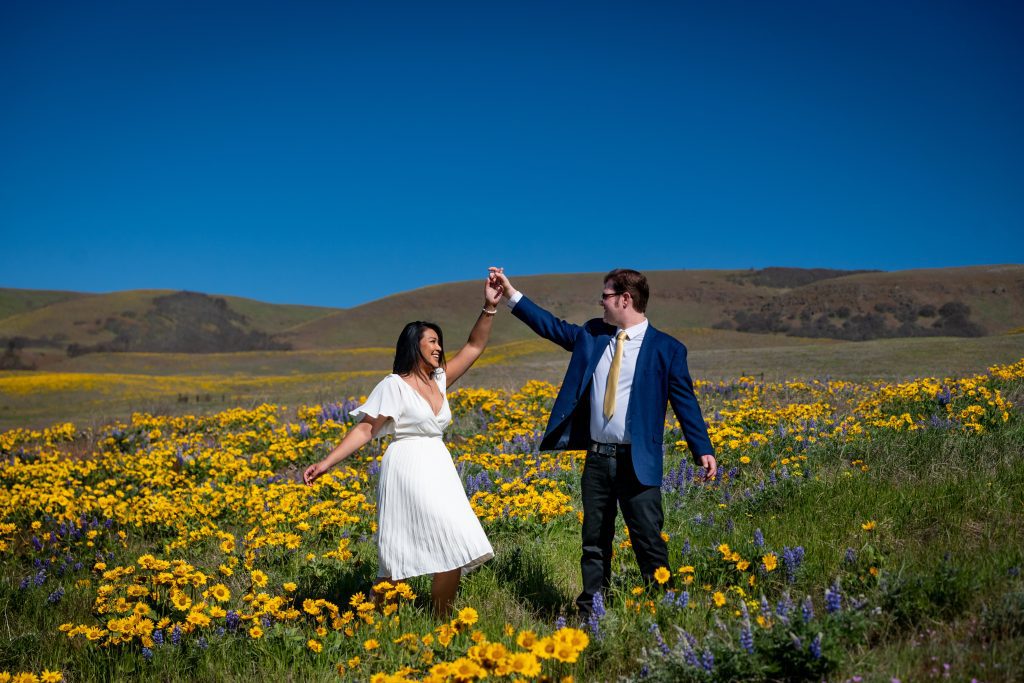 By Brelaun Douglas via SWNS
Smoke weed together, stay together? This stoner couple met on a cannabis social site and got married.
Brennan, 38, and Jessica Bowers, 31, are both active pot smokers who wed after chatting about strains and blunts on the marijuana community site High There.
Collectively, they smoke about a quarter ounce each week.
Jessica, a freelance content creator in Las Vegas, NV, said: "We prefer smoking flower, I like using a bong (or water pipe) and Brennan enjoys joints and blunts, etc."
Together, they discovered new methods for consuming cannabis, including "dabs" which contain highly-concentrated levels of psychoactive THC.
"We recently got into dabs and enjoy edibles here and there," said Jessica.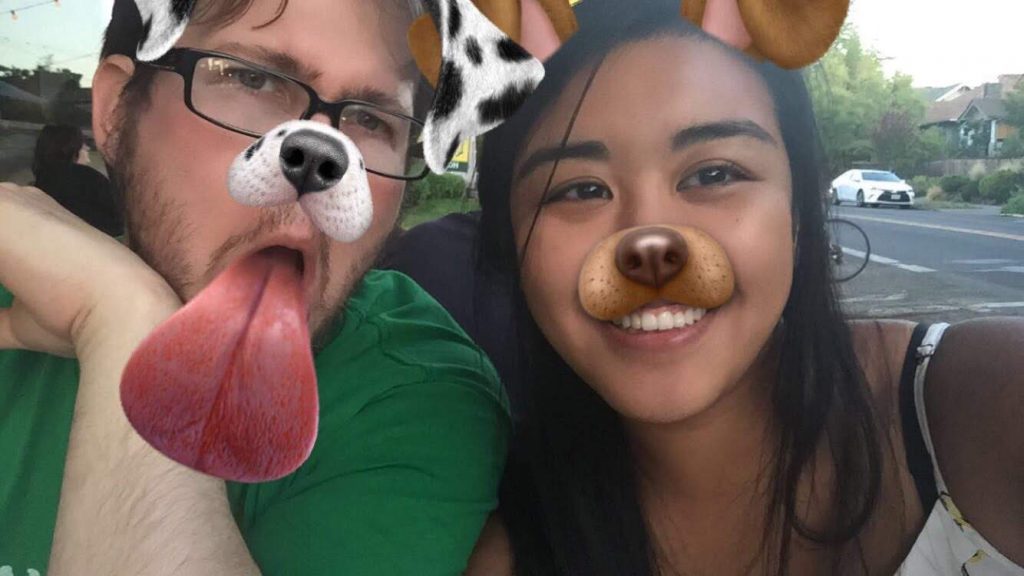 Both initially joined the site in search of smoking buddies.
"My roommate at the time came up to me and was laughing about High There and it was just really funny that there was this social app for cannabis users," said Brennan a chef who joined in late 2015.
"I made a profile and treated it like I'm looking for friends I could meet to just hang out and smoke with."
Jessica, who joined in January 2016, said: "I kind of emerged into the online dating scene pretty late in the game and I just didn't want to get onto Tinder or Bumble.
"I really wasn't even looking for anything romantic when I got on High There.
"I was looking for cool stoner girls, but I had it open to both, and Brennan and I matched."
The pair found using the cannabis-friendly site helped break the ice on a somewhat still taboo subject.
"I needed somebody who understands that this is a recreational thing for me," Brennan said.
"A lot of people that I dated in the past had adopted the stigma too highly.
"I don't really drink; I would much prefer to get stoned and do stuff. It was important that somebody had that mindset as well."
Jessica agreed: "In my past relationship it wasn't a shared interest, and it was tough.
"By the time I was ready to be on any sort of apps I was very set in my mind that I wanted them to be open-minded.
"They didn't need to smoke as regularly as me, but at least have an understanding."
She added: "I think that's kind of what attracted me to High There, it gets that conversation out of the way.
"I don't have to slip in 'oh this is all about me and by the way, I smoke quite a bit of cannabis.'"
They also found using an interest-specific site helped them have genuine conversations.
"I think Tinder is more catered to thirst traps, you're just trying to hook up," Jessica said.
"If anything it [High There] helps set a common ground.
"Instead of just blindingly meeting people and having to pull out lines…for us it was easy to be like, 'what are you smoking?'
She added: "And then you can go into other topics like 'what do you like to do when you smoke?' We found we both like video games.
"It's still small talk but at least the small talk is curated and has a point."
Although she was looking for friends to smoke with, Jessica was drawn to Brennan's bio.
"You go through the dating apps and it's 'I like working out' and here's a picture of me catching a fish," she said.
"Brennan's bio was just '32 male. What a funny app, this is hilarious. On here to meet like-minded people. Must have a car. Must have a job. No kids. Sorry if that's harsh.'
"For some women that may have been a turnoff, but I was like 'thank God someone understands' because that's exactly how I felt. That was very attractive to me.
"He also had a very cute face."
Although they met online in January 2016, they decided to take their time before meeting in person.
"I was like 'if we're going to hang out and this is a good fit, there's no reason to rush it. Let's get to know each other here,'" Brennan said.
Jessica added: "I had been matching with guys that wanted to meet that evening like 'let me smoke you out, come over come to my house.' Hell no.
"So, I was like 'okay here's a real person, someone who seems to have their sh*t together."
On their first date that March in Portland, Oregon, the pair got drinks and puffed on a vape pen while walking around.
They became a couple a few months later and got engaged in June 2019.
They married in May 2021 in a small waterfall ceremony that Jessica's cousin officiated and even mentioned them meeting on a cannabis app.
"Not the app by name, but it's mentioned in our ceremony," Jessica said.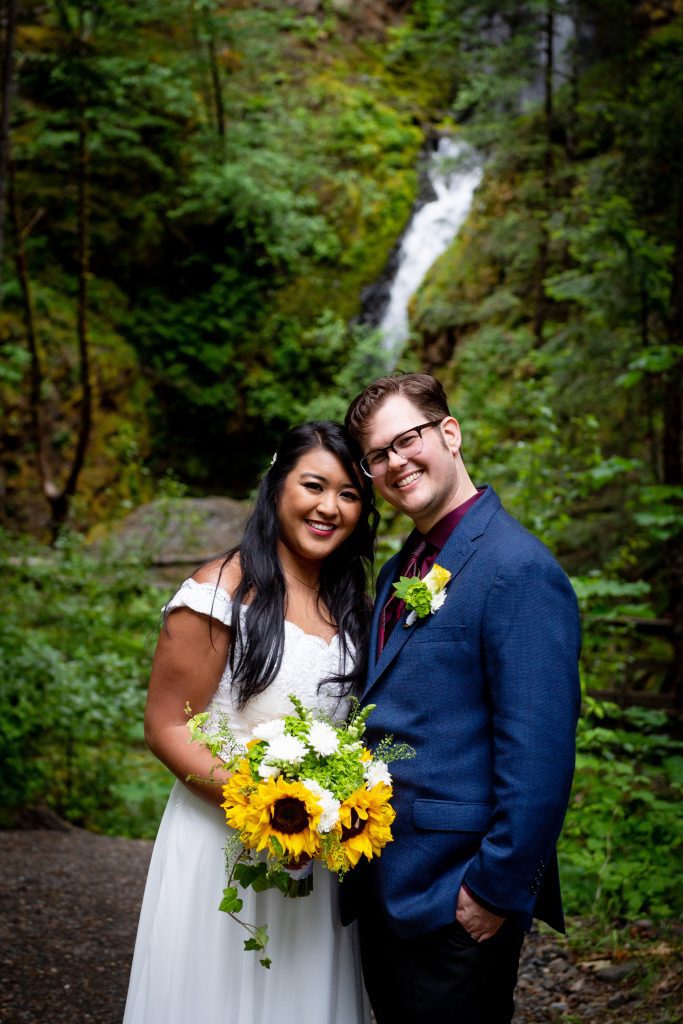 "My cousin did a really wonderful job of telling our story and kind of tied that in like 'if you didn't know' which Brennan's mom did not know."
Brennan added: "It was still a very taboo subject for her.
"Pretty much everybody else knew the story, so when she found out it was a big belly laugh like 'of course, you guys found each other through something like that.'"
Though they achieved their goal of finding a smoking buddy with the bonus of love, both still have profiles on the site.
Jessica doesn't engage much with hers anymore, but Brennan uses his to promote his Twitch stream.
"I was a chef for 20 years and when the pandemic hit that kind of went out the window," he said.
"Which is why I've picked up Twitch streaming and started a cooking stream.
"I make dishes on stream and created a community where they can come and hang out and talk about food and talk about cannabis."
The couple moved from Oregon to Las Vegas in 2021 and said they probably wouldn't move to any place where cannabis isn't legal.
Jessica said: "If we did, it wouldn't be in the United States."
Stories and infographics by 'Talker Research' are available to download & ready to use. Stories and videos by 'Talker News' are managed by SWNS. To license content for editorial or commercial use and to see the full scope of SWNS content, please email [email protected] or submit an inquiry via our contact form.