Buy this woman's house and she'll throw in her ex-husband for free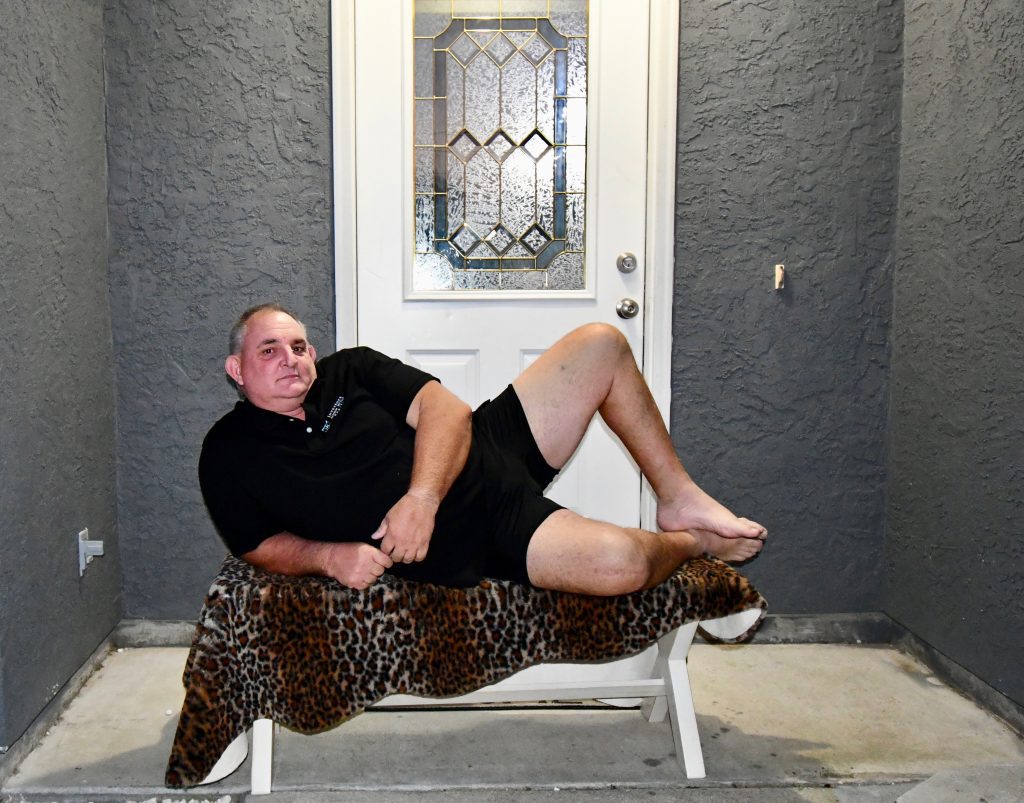 By Harrison Moore via SWNS
A woman says she is including her EX-HUSBAND to sweeten a house sale - claiming he'll even cook and clean for the new buyers.
Crystal Ball, 43, recently separated from her husband of seven years Richard Chaillou, 54, but says the pair remain on good terms.
The couple owned several businesses together and share a son so they are determined not to fall out, she says.
Crystal got her real estate licence in 2019 and currently owns three properties in Panama City Beach, Florida - two of which she's doing up to sell for a profit.
And the mom-of-two says she is now including her ex in the sale of one of the properties - to ensure he'll have a place to stay after their split.
A tongue in cheek listing describes Richard as a helping hand who will cook and clean for the new owners in exchange for a room in the property.
And Crystal is even willing to knock money off the price of the house, which is currently listed at $699,000, if she can flog her ex in the deal.
After listing photos of the property on different sites, the pairs humorous offer has received viral traction - with social media users baffled by the bizarre proposal.
Crystal, from Birmingham, Alabama said: "Me and Richard have had our problems but we're all sorted now and want the best for each other
"We're still close as a family, and we wanted to use our divorce to help sell the house whilst looking after our own interests as well.
"It isn't a requirement that the buyer takes Richard, but the option is there for them if they'd like to knock some money off the price of the property.
"The listing agents we've been through are trying to claim it's against the rules what were doing, and they keep removing the house from their websites.
"Taking the photos was hilarious, and I particularly like the appearance of the tiger in some of the shots.
"Hopefully someone sees the funny side in it and takes both the house and Richard off my hands sooner rather than later!"
Stories and infographics by 'Talker Research' are available to download & ready to use. Stories and videos by 'Talker News' are managed by SWNS. To license content for editorial or commercial use and to see the full scope of SWNS content, please email licensing@swns.com or submit an inquiry via our contact form.