Sir Ian McKellan says he'd have been a better person if he could have come out earlier
"I would have been happier. I'd have been a better person, I would have had a better life."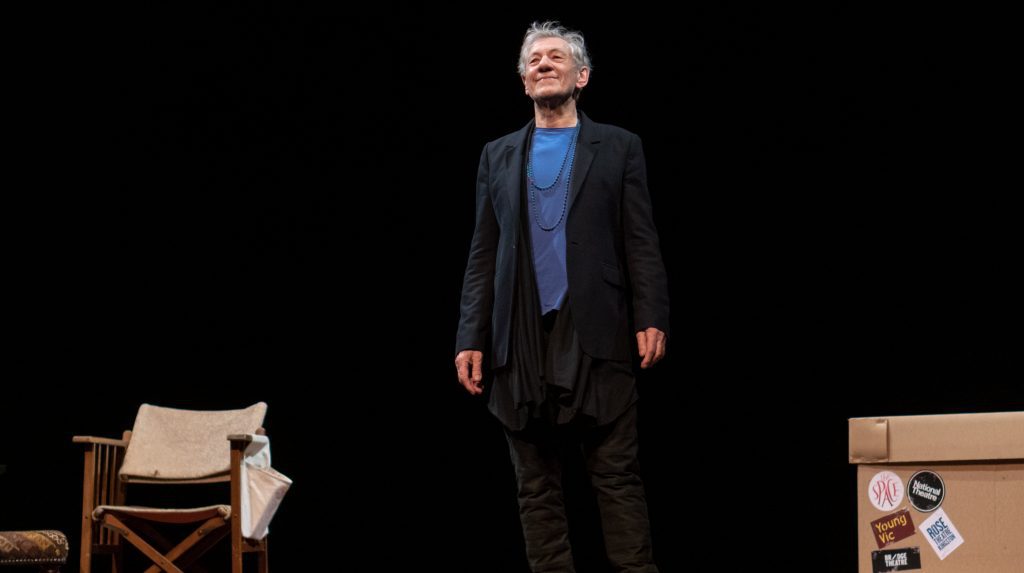 By Sarah Ward via SWNS
Sir Ian McKellen said he would have been "a better person" if he had been able to come out when he was younger.
The 83-year-old actor spoke of his regret that he was never able to be honest with either parent about his sexuality - and praised Scotland for scrapping Margaret Thatcher's Section 28 before England.
Sir Ian, who lives in London and was born in Burnley, England, said acting became a natural path for him to take as he was forced to hide who he was for the first 30 years of his career.
He said coming out improved his acting and that it would improve the quality of life of anybody who was considering it.
Sir Ian said: "My life would have been different. I think one of the reasons I found acting so attractive was because the law said you are not permitted to express yourself fully and be open and share your emotions.
"My job is to show my emotions on stage and on screen, the thing I couldn't do in the rest of my life.
"The minute I came out, my acting got better, everything gets better.
"But for the first 30 years of my acting, it was all about disguise, and now I'd say it's all about revelation, being honest.
"That's why people should come out, whatever their situation it will get better.
"Their whole life will be transformed and the lives of family and friends and people they meet.
"I suppose there are still people who don't feel comfortable being open and honest and that's a great pity.
"If I had been more honest back then I would have been put in prison.
"I know people who were put in prison, people who were fined, for making love.
"You say this to kids and they don't believe you really. I say 'well, that's in my lifetime.'
"I would have been more comfortable.
"I would have been happier. I'd have been a better person, I would have had a better life.
"I'm scarred for life, that's why I get so exercised and angry.
"I never talked to my parents about it, so I regret that.
"We never had the proper relationship we should have had.
"Mother died when I was 12, my father when I was 24.
"And I never told my father. I never gave him the chance to say 'I love you'."
He added: "I'm always mindful that Scotland got rid of Section 28 before England.
"I think as a young, gay person the laws in the UK mean you cannot be discriminated against legally, so it's good, better than anywhere else in the world really."
He will perform as Hamlet the Edinburgh Festival Fringe, and said it kept his lungs healthy despite being a smoker.
Sir Ian said: "I have my lungs tested at least once a year.
"Last time the doctor said 'I see you're a smoker. I'm amazed. Your lung power is stronger than it was six months ago.'
"So I said, 'I'm in the middle of playing Hamlet and using my lungs a great deal and I wonder if that makes them more healthy.' "
He said that acting is one of the few jobs which improve with age - and that he enjoyed seeing the impact his film career had on young people.
Sir Ian said: "I just feel so lucky to be allowed to still do it.
"Thanks to the success of The Lord of the Rings films, and The X Men series - they're still current.
"We made Lord of the Rings 20 years ago but I meet people in their teens for whom they're as fresh.
"Most of the requests I get for photographs are Gandalf, but also Magneto, so it's been a real blessing to me that I've got a contact with the very young generation.
"Because otherwise at 83, if you don't have a family, how would you ever meet them?
"It's a thrill when young people want to meet me.
"And the fact is I'm not fit for any other job. I've enjoyed it so much that I'm doing it a long way past retirement age.
"It's one of the few jobs that you can go on getting better at."
Stories and infographics by 'Talker Research' are available to download & ready to use. Stories and videos by 'Talker News' are managed by SWNS. To license content for editorial or commercial use and to see the full scope of SWNS content, please email [email protected] or submit an inquiry via our contact form.