Over 70% of mass shootings in the developed world are in the US
"Mass shootings are deeply engrained in American culture and psyche, and they have become as American as apple pie."
By Jim Leffman via SWNS
Nearly three-quarters of all mass shootings in the developed world happen in the US, according to a new study.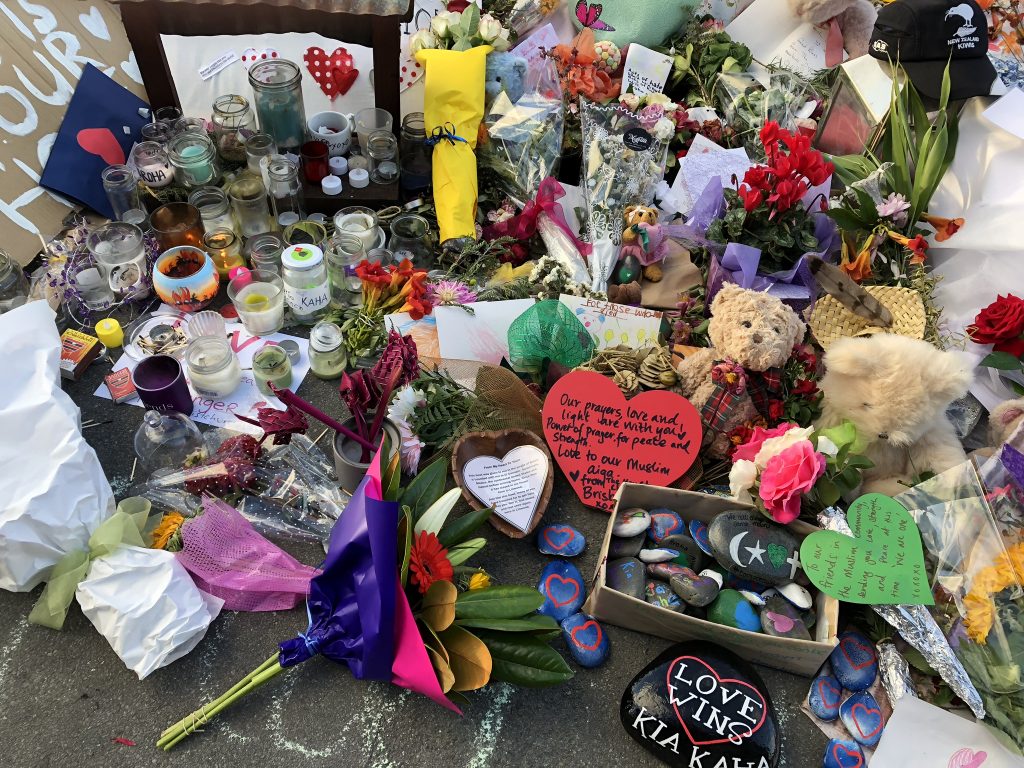 In total 816 people died between 1998 and 2019 in America, the only country in the study to have at least one incident every year.
Out of 139 mass shootings looked at, the US accounted for 101, or 73 percent, with France second with just eight over the same time period. The UK had just one.
Of the 36 countries studied, half had never had one and only five countries had more than two, revealed the study published in the International Journal of Comparative and Applied Criminal Justice.
Of the 1,318 total fatalities in the study, 62% of them occurred in the US.
The team at William Paterson University in New Jersey defined a mass shooting as having at least four fatalities, not including the shooter and some of whose deaths were indiscriminate.
Assistant Professor, Dr. Jason Silva, a leading expert on such confrontations at the University's Department of Sociology and Criminal Justice, said: "Mass shootings are deeply engrained in American culture and psyche, and they have become as American as apple pie."
"Many developed countries instituted policies in the immediate aftermath of an attack that may have contributed to stopping the problem, and this can provide lessons for future approaches to US mass shooting intervention and prevention.
"For example, in the wake of three shootings in Finland between 2007-2009, the Finnish government issued new firearm guidelines for handguns and revolvers, which were the primary firearms during these attacks.
"Applicants for handgun licenses are now required to be active members of a gun club and vetted by their doctor and police."
The study revealed that 91% of perpetrators were born in the country they attacked,
99% were male, a third had military experience and seven percent had a history of law enforcement experience.
Overall, shootings were more likely to be carried out by those with ideological motives, and fame-seeking motives.
As well as schools, attacks in open spaces were also common and most incidents involved handguns and shotguns.
But in the US shooters were more likely to use more than one firearm.
The motivation of their attack was also distinct from other countries, with perpetrators facing employment and financial issues, as well as relationship problems.
Dr. Silva said: "American mass shooters were more likely to attack factories, warehouses, and offices than perpetrators in all other combined countries.
"While individuals from all countries suffer from strain, this particular strain is largely a US mass shooting motive.
"Security measures should therefore focus on target hardening in high-risk workplaces, modeling other location-based intervention strategies that have effectively decreased incidents and casualties.
"Relationship problems present another distinct form of strain contributing to US mass shootings.
"This is not to say that relationship problems do not exist in other countries or that they do not result in violence.
"In fact, many other countries have much higher rates of intimate partner violence and homicide.
"However, it is uniquely American that relationship problems end in mass shootings where individuals outside of those contributing to relationship problems were also, or instead, targeted at random."
In developing countries, mass shootings were more likely to involve perpetrators with a military or police history, and to occur within their place of work, with 64% of all mass shootings involving this type of incident.
Dr. Silva added: "Mass shootings are a uniquely American problem, particularly in relation to other developed countries."
His research disqualified incidents involving profit-driven criminal activity, state-sponsored violence, and familicide, as well as incidents involving organized terrorism and/or battles over sovereignty.
Belgium, Czech Republic, Italy, Netherlands and Switzerland had all had two mass shootings in the time period with Finland, three, Canada, four, Germany, five, France, eight and the US 101.
Only five developed countries other than the US had more than 20 fatalities, Finland 23, Germany, 49, New Zealand 51, Norway 77, and France 179.
The UK, Austria, Lithuania, Croatia, Australia, New Zealand, Norway and Slovakia have all had one incident between 1998 and 2019.
Stories and infographics by 'Talker Research' are available to download & ready to use. Stories and videos by 'Talker News' are managed by SWNS. To license content for editorial or commercial use and to see the full scope of SWNS content, please email licensing@swns.com or submit an inquiry via our contact form.