This 4-year-old is on a mission to end litter
"Isaac doesn't like it when people throw rubbish on the floor - he says it makes the Earth sad."
By Charley Bergman via SWNS
A four-year-old litter picker dubbed the "Lord of Litter" who even has a high vis jacket with the slogan on the back is set to receive an award from his council.
Isaac Thompson, London, UK, has been picking up litter with his mom Jade three times a week in order to help make his local area cleaner.
The dedicated youngster doesn't like people littering and hopes to inspire others to clean their own streets.
He is being recognized by Lewisham Council for cleaning up the streets in his neighborhood and will be joining a community litter pick in August where he will be given a Green Champion award.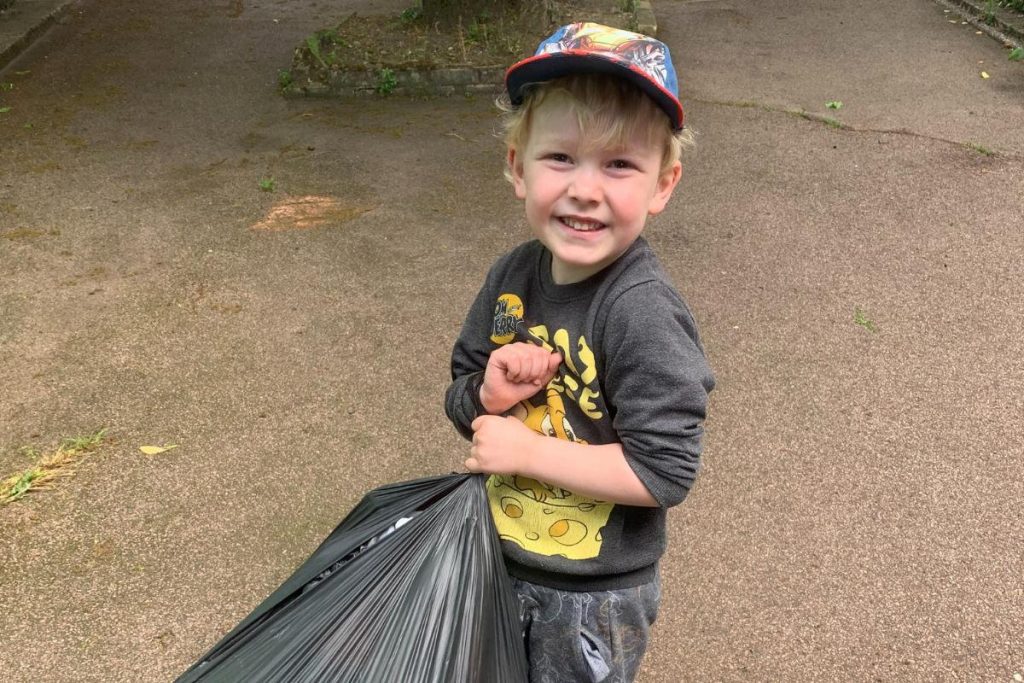 Proud mom Jade, a 27-year-old teaching assistant, said: "Isaac doesn't like it when people throw rubbish on the floor - he says it makes the Earth sad.
"So we go out for about an hour three times a week and we don't go home until we've filled up our bags.
"We've started calling him the Lord of Litter – he even has a high vis that says it."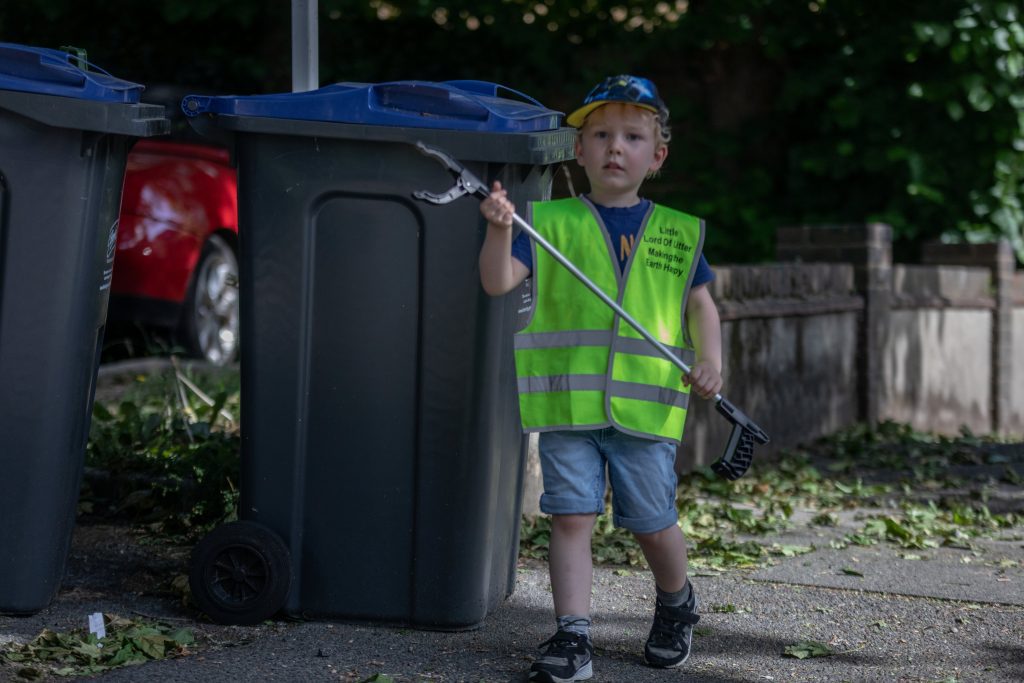 Jade posted about Isaac's litter picking online in the hopes that it would inspire some people to go out and clean the streets too.
The post has over 700 likes so far and many comments praising Isaac.
She added: "I can't believe the response we've got – I never expected it.
"We do our best but there's still so much rubbish around.
"I hope people think twice now about throwing rubbish on the floor knowing it might be a four-year-old picking it up."
Councillor Louise Krupski, a cabinet member for environment and climate action, praised Isaac's dedication.
She said: "Isaac is an inspiration to us all – it's fantastic to see this sort of dedication to the local environment from somebody so young.
"I am delighted that we are able to recognize Isaac's contribution to keeping Lewisham clean and tidy with a Green Champion award.
"Despite the hard work of our street sweepers and cleansing teams, cuts from central government have made it increasingly difficult to keep our streets clean.
"That's why we're bringing residents and local community groups together for a series of community litter picks over the summer.
"I would encourage everybody to follow Isaac's example and get involved."
Stories and infographics by 'Talker Research' are available to download & ready to use. Stories and videos by 'Talker News' are managed by SWNS. To license content for editorial or commercial use and to see the full scope of SWNS content, please email [email protected] or submit an inquiry via our contact form.