Scientists say VAR system used in soccer fundamentally flawed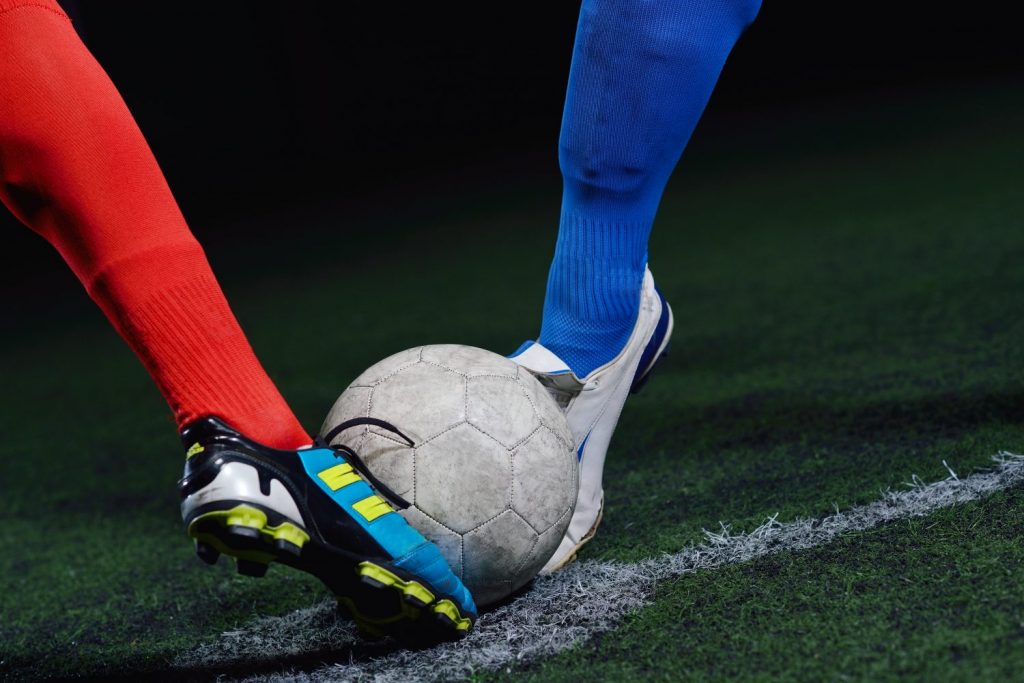 By Mark Waghorn via SWNS
Top-flight football's VAR system is fundamentally flawed - resulting in offside decisions being WRONG, according to new research.
Referees have become increasingly dependent on the Video Assistant Referee to decide on marginal calls during high-stakes games.
Gary Lineker, Alan Shearer and Fulham legend Danny Murphy are among a host of pundits who has questioned the system.
Now researchers at a British university have revealed the technology is NOT precise enough to make correct judgments.
Motion capture has revealed for the first time why the Video Assistant Referee struggles. He reckons the ball is kicked a fraction of a second earlier than it actually is.
People viewing video clips were 132 milliseconds out, on average - more than a TENTH of a second.
The phenomenon penalizes defenders - shedding fresh light on a string of recent controversies.
Project leader Dr. Pooya Soltani, of the University of Bath, said: "My research found the ball was kicked 132 milliseconds earlier than participants perceived.
"It doesn't sound like much, but in a fast-paced game, it could be long enough for the players to be in a different location and therefore could potentially change the outcomes of offside.
"This goes to show that whilst VAR is useful to spot obvious errors, it shouldn't be relied upon completely to make referee decisions."
He filmed a striker receiving a pass, viewed from different angles, whilst recording the 3D positions of the ball and players using optical cameras.
Volunteers were asked to determine the exact moment of the kick - and judge whether the attacker was offside.
The study also found judgments were more accurate when the action was viewed at 0 and 90° angles, and when VAR guiding lines were present.
Dr. Soltani said: "VAR is really useful in helping referees make accurate decisions, but this study has shown it has definite limitations.
"The frame-rate and resolution of the cameras used in VAR sometimes does not keep pace with the fast movements, meaning sometimes the player or the ball is blurred.
"So, the viewer has to use their own judgment to extrapolate where the players were at the moment the ball was kicked, which affects whether it is offside or not."
The study showed VAR is useful for preventing obvious mistakes but is currently not precise enough to be right every time.
VAR was introduced in 2018 to help referees review decisions for goals, red cards, penalties and offsides.
The technology uses film footage from pitch-side cameras. VAR operators can view the action from different angles and then advise the match referee.
It can change the course of games - and has been questioned by high-profile pundits.
Critics also argue it hampers the flow of the game - despite research suggesting it has reduced the number of fouls, offsides and yellow cards.
Dr. Soltani's analysis suggested VAR could be improved by using higher frame-rate cameras that would record the movement of the ball in slower motion.
Also, for marginal offside decisions, thicker guiding lines could be used to represent the 'uncertainty zone'. Viewing the play from multiple angles helps. too.
Dr. Soltani said: "Using higher resolution, faster frame-rate cameras, and volumetric motion capture approaches would improve the accuracy of VAR but would be a lot more expensive.
"Whether right or wrong, I think the referee's final decision adds flavor to the game."
Last October, Spain was left stunned after France striker Kylian Mbappe's Nations League winner was allowed to stand - despite appearing clearly offside.
In June, Roberto Martinez slammed VAR as "comical" and "faulty" after Belgium was denied a win in Wales.
Nottingham Forest striker Brennan Johnson was given offside by the assistant referee - but VAR overruled the decision.
Martinez fumed: "I am very confused. I have just seen the images and I cannot explain how the goal was allowed to stand. We have gone a little bit mad.
"The VAR is there to help the referees. When I look at the images, it does not look right. The lines were not parallel to the 18-yard line."
Dr. Soltani presented the findings at an International Society of Biomechanics in Sports meeting in Liverpool.
Stories and infographics by 'Talker Research' are available to download & ready to use. Stories and videos by 'Talker News' are managed by SWNS. To license content for editorial or commercial use and to see the full scope of SWNS content, please email [email protected] or submit an inquiry via our contact form.