60-year-old grandpa reveals how he got shredded in only one year
"It got to the point where I thought I've got to do something."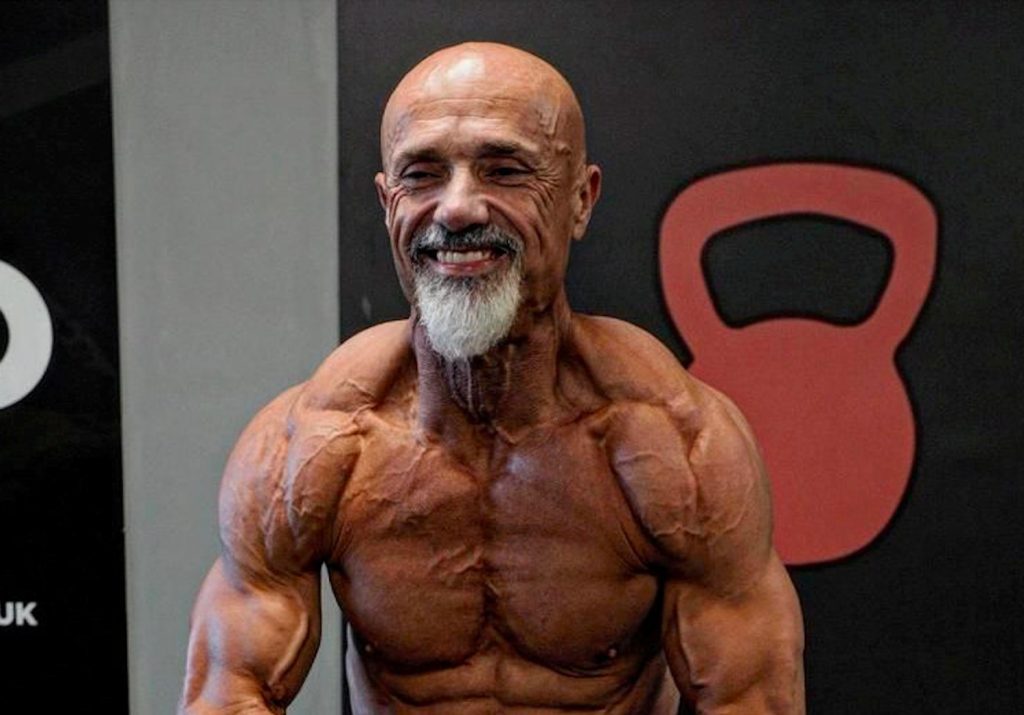 By Ashley Pemberton via SWNS
A grandfather who would get out of breath just tying his shoelaces has shown off his amazing transformation after shedding more than 56 pounds in less than a year.
Steve Ramsden, 60, has dropped four waist sizes after quitting takeout and fried foods and started hitting the gym with fitness coach son Dan, 31.
Last year he weighed 221 pounds, now he's a trim 161 pounds, with a six-pack.
He's even considering entering a bodybuilding competition next year.
He said: "I'm feeling so much better, I'm healthier, I'm happier and I'm four stone lighter. I feel like I've lost 20 years."
Steve, a part-time Ambulance Care Assistant, would regularly start the day with sausage, spam and tomato sandwiches during the week and fried breakfasts at the weekends.
He'd eat Mcdonald's and more sandwiches with a packet of chips for lunch before consuming chinese takeout for dinner.
The father-of-two would regularly eat out at a local pub where he'd eat red meat and potatoes and drink a few pints of lager.
But after twisting his back at work and noticing even the simplest of tasks was taking his breath away, Steve decided to get into shape.
He said: "It just creeps up on you before you know it. I didn't want to have my picture with my top off or anything. I just wasn't confident.
"I'd felt like I'd let myself go, I was drinking too much, I was eating too much."
"I was transferring a patient at work in a carry chair and she kicked her leg out as she had cramp, and I twisted my back.
"If I wasn't so out of shape that wouldn't have happened."
He wanted to ensure he was in the best physical shape to see his granddaughter Phoebe, 3, grow up.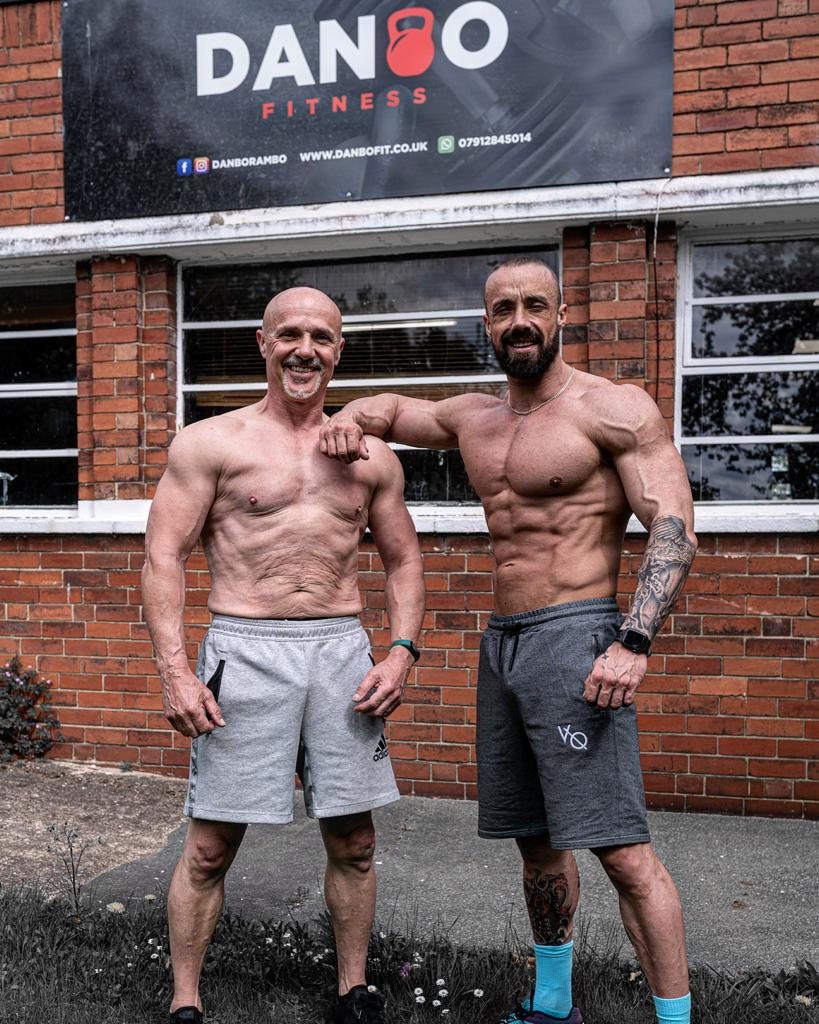 So he enlisted the help of his son Dan, a one-to-one fitness coach, who drew up a training and nutrition plan that he's followed since January.
And after dropping 21 pounds in the first month, Steve has steadily continued to lose weight while building lean muscle.
He added: "It got to the point where I thought I've got to do something here.
"I couldn't even get down to tie my shoelaces without getting out of breath, so I said 'New Year's Resolution, I'm going to go for it.'
"I just thought 'if I carry on like this, I won't be able to see my granddaughter grow up.
"We have her one day a week and take her out and if you're not fit and healthy, you just can't do it.
"I think you just get to an age where you think 'if I don't do anything about it now, I won't be able to do anything in four or five years."
He now hits the gym five times a week for 90-minute weight sessions, followed by 30 minutes of cardio.
He goes for regular walks with his wife and has quit convenience food in favor of healthy, home-cooked meals and he hasn't touched a takeout in nine months.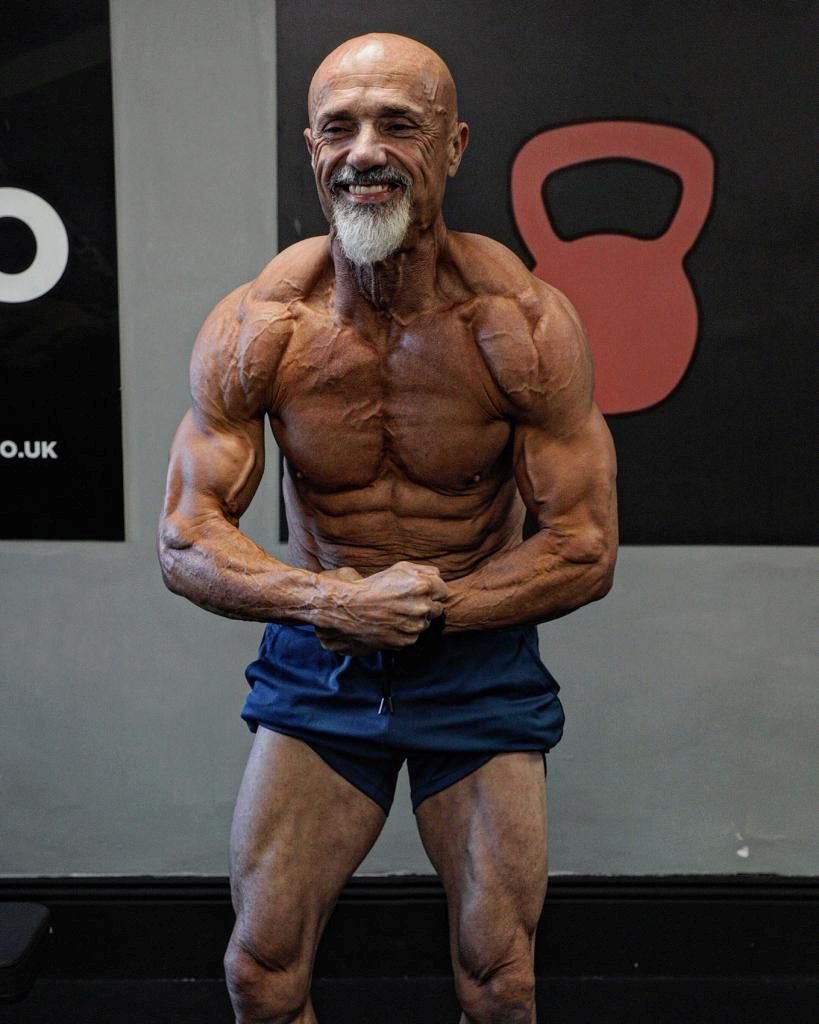 He's stopped drinking lager but will sip a whisky with a pint of water if he goes to the pub.
He said: "I'm up at around 4.30-5 am. I'm at the gym by 5.30, I've cut out drink...I'm feeling so much better.
"Mentally I'm 100% better, as soon as I wake up in the morning, I just want to get up and do things. I've got so much more energy."
Proud son Dan said: "I run online coaching, so because he's my dad, I did a lot with him.
"He'd train with me and I controlled his nutrition. He's smashed it. He's my hero."
Steve's diet before:
Breakfast - Sausage, spam and tomato sandwich or a full English breakfast
Lunch - Sandwich and chips or a fast food takeout
Dinner - Beef curry and fries from his local Chinese takeaway or a convenience meal
Steve's diet now:
Breakfast - Porridge, with water instead of milk or scrambled eggs
Lunch - Chicken salad wrap
Dinner - Chicken cooked in the air fryer with potatoes and vegetables.
Stories and infographics by 'Talker Research' are available to download & ready to use. Stories and videos by 'Talker News' are managed by SWNS. To license content for editorial or commercial use and to see the full scope of SWNS content, please email [email protected] or submit an inquiry via our contact form.