Los amantes de la comida picante piensan que son atractivos: encuesta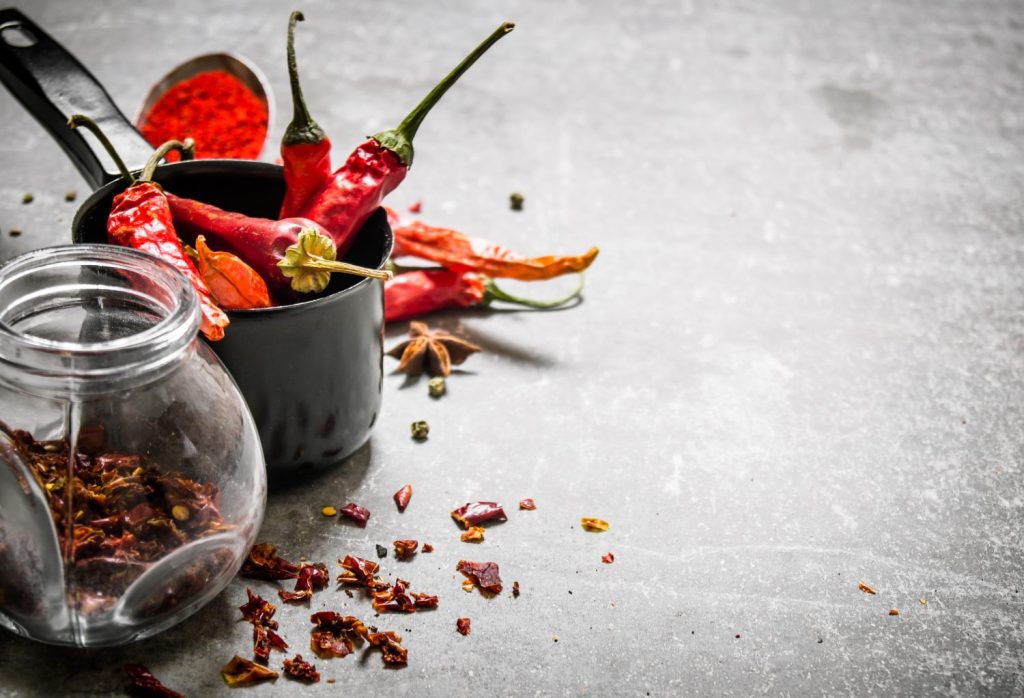 Si te gustan las comidas picantes, entonces es más probable que lleves una vida más excitante.
Eso es según una encuesta de 2,000 estadounidenses que examinó la conexión entre las personalidades de las personas y su amor por las comidas picantes.
Las personas que comen comidas picantes tienen más probabilidades de probar cosas nuevas (76%), se consideran atractivas (62%) y están más felices con sus vidas (66%) que quienes comen comidas menos picantes.
Realizado por OnePoll en nombre de Frank's RedHot, los resultados mostraron que aquellos que prefieren alimentos calientes, el 21% se considera extrovertido, en comparación con el 15% de los que comen comidas menos picantes.
Aquellos a quienes les gusta el calor también son más propensos a describirse como creativos (54%), confiados (51%) y aventureros (44%).
Por otro lado, los que no les gusta demasiado picante son más propensos a describirse como empáticos (41%) y tímidos (37%).
Los amantes de la comida picante también están a la altura de su naturaleza aventurera, ya que más de tres de cada cinco (76%) disfrutan viajar.
El encuestado promedio ha estado comiendo comidas picantes durante nueve años.
Los resultados también sugieren que las preferencias de calor pueden estar escritas en las estrellas con los Virgos (12%) siendo más probable que disfruten de las comidas picantes.
Los Leos tienden a preferir el picante medio (11%) y los Sagitarios (11%) optan por no picante en absoluto.
Stories and infographics by 'Talker Research' are available to download & ready to use. Stories and videos by 'Talker News' are managed by SWNS. To license content for editorial or commercial use and to see the full scope of SWNS content, please email [email protected] or submit an inquiry via our contact form.