Harry Potter book with special message from J.K. Rowling now worth over $3K
"To Emily who looks as I imagine Ginny Weasley looks (you will have to read book two!) JK Rowling."
By Adam Dutton via SWNS
A Harry Potter book containing a personal message from J.K. Rowling to a schoolgirl saying she looked like a key character in the novel is now worth £3,000 ($3,716).
Emily Daw was 10 when she met J.K. Rowling following the publication of "Harry Potter and the Philosopher's Stone" in 1997.
Emily was one of ten pupils to be chosen to meet the author – now worth around £800 million ($988 million) – and have a first edition copy signed by her.
Much to Emily's excitement, the note, dated March 17, 1998 read: "To Emily who looks as I imagine Ginny Weasley looks (you will have to read book two!) JK Rowling."
In the book, Ginny is said to have flame red hair and a freckled complexion – a perfect match for Emily (nee Johnson), who lived in Richmond, London, at the time.
Actress Bonnie Wright, who played Ginny Weasley in the Harry Potter movies, also sported distinctive auburn locks.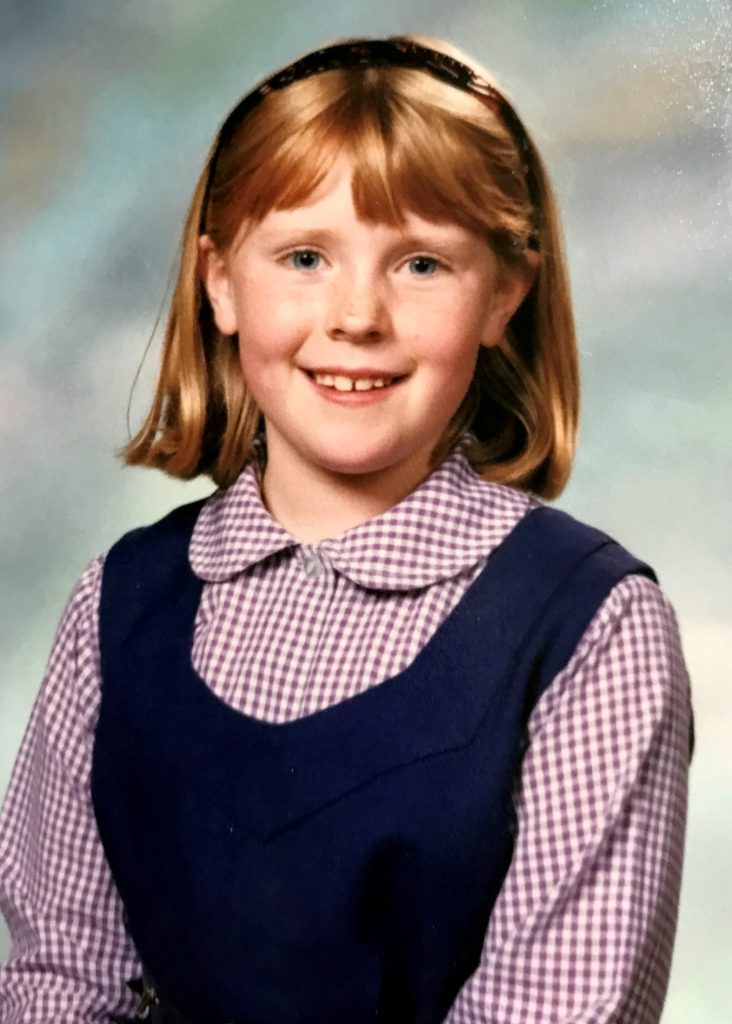 J.K. Rowling had been invited to talk to pupils at Putney High School in London about her debut novel when she was struck by Emily's appearance.
Now 35 and a chartered accountant, Emily is selling the book, which is expected to fetch between £2,000 and £3,000 ($2,477- $3,716) at auction.
Emily, who lives in Wimbledon, south west London, said: "Having loved reading the first Harry Potter book, I remember being very excited to actually get to meet J.K. Rowling at school.
"At that time she was relatively new and under the radar.
"Along with the rest of my class, I patiently queued up to get my book signed, only hoping for a signature, but I knew there was more as she scrawled away on the inside of my book for a lot longer than everyone else.
"As she handed me back my book I eagerly opened it and couldn't quite believe my eyes when I read her message - me, like Ginny Weasley.
"I was thrilled to be compared to a book character.
"I felt so lucky. In the years that followed, I raced my way through every one of the subsequent books, with a wonderful sense of escapism as I imagined myself to be Ginny and a part of all of the amazing adventures."
For the last 24 years the book - a Harry Potter first edition, third issue published in 1997 - has been kept on a shelf in a spare bedroom.
Now Emily, who is married with no children, has decided to part with it in the hope it is bought by a Harry Potter fan.
The book will go under the hammer at Hansons Auctioneers' on Friday, December 16.
Books specialist Jim Spencer said: "I occasionally see Potter books signed by J.K. Rowling but the unique personal message in this one makes it extra special.
"As soon as the author saw Emily it clearly chimed with her. It was how she imagined Ginny Weasley to look in her mind's eye.
"A unique message like this is very desirable in a market flooded with forgeries.
"Rowling's signature changes over time, and this is a good early example.
"The longer the inscription, the better, because there's more handwriting to assess.
"The internet is riddled with fake signatures, some more convincing than others, so this is a very special thing.
"Provenance is everything. A story like this allows collectors to bid with confidence while celebrating the book's history and the magic of meeting the author at the beginning of the Harry Potter phenomenon.
"It was a lovely gesture to write that note.
"In a digital world which favors short messages, we should all be very grateful for that."
Stories and infographics by 'Talker Research' are available to download & ready to use. Stories and videos by 'Talker News' are managed by SWNS. To license content for editorial or commercial use and to see the full scope of SWNS content, please email [email protected] or submit an inquiry via our contact form.