Designer creates $2,500 Teletubbies boots
"The characters' fun, playful personalities match my own design aesthetic."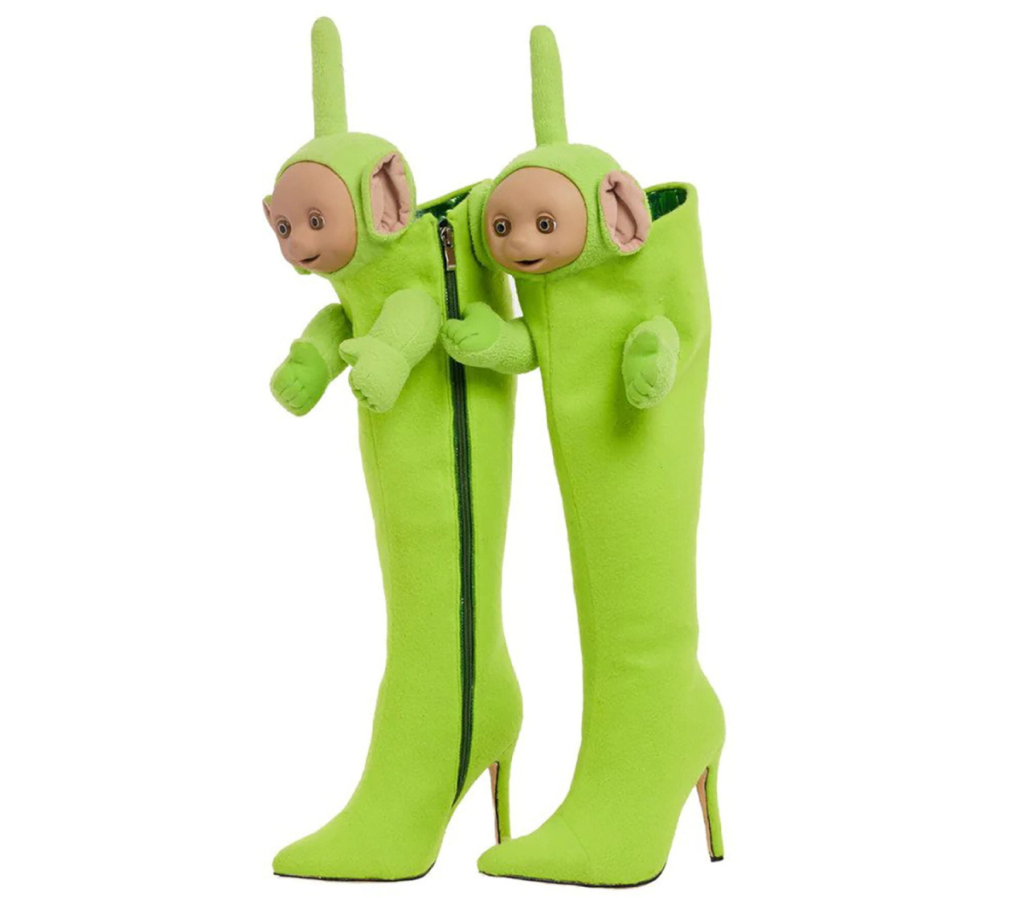 By Dean Murray via SWNS
It may seem Laa-Laa, but a British designer has created a £2,089 ($2,500) pair of boots in the form of a Teletubbie.
Christian Cowan's latest footwear are an homage to Dipsy - the bright green character from the 90s children's show.
The other Teletubbies also feature as muses in a fashion shoot with stunning models.
The high heel boots come in neon green plush fabric and are part of a range aimed at original fans of the show who are now parents themselves.
Cowan, who is renowned for his exuberant and whimsical designs, was inspired in creating the new collection to merge the "Teletubbies" with iconic, playful fashion campaigns that graced billboards and magazine pages in the early nineties.
"I grew up watching the 'Teletubbies,' so being able to combine that nostalgia with my passion for fashion is a dream come true," Cowan said.
"The characters' fun, playful personalities match my own design aesthetic, so I'm excited to launch this new collection to show the Teletubbies in a new light and celebrate them as the stars that they are."
The limited edition Teletubbies collection, which features the characters in signature fashion poses printed on every day "elevated essentials," including hoodies, t-shirt and denim, is now available for purchase here starting at £163 ($195) for a T-shirt featuring Tinky Winky.
Stories and infographics by 'Talker Research' are available to download & ready to use. Stories and videos by 'Talker News' are managed by SWNS. To license content for editorial or commercial use and to see the full scope of SWNS content, please email [email protected] or submit an inquiry via our contact form.