Meet the photographer who prefers to work in the nude
By Brelaun Douglas via SWNS
This photographer makes her living shooting people in the nude - the subjects and herself.
Yulia Smetana, 30, shoots and films swingers, nude couples, erotic groups and single men, women and non-binary people who want material for more risqué dating sites.
"I photograph many fetishes that other photographers apparently are scared of," said Yulia, who is based in Spain.
"I openly offer artistic home videos and photography up to intercourse, so touching and going beyond the porn-art barrier."
In order to help her customers relax, Yulia is also completely naked during the photoshoots.
"It really has a positive effect on my customers," she said.
"It makes it easier for all of us and usually removes the need for the 'getting comfortable first hour' with each other.
"You have one hour from 'hi' to 'can you please slowly masturbate' and there is no way to make it real and look real if you are not comfortable.
"I have been doing photography for many years and if you work with amateurs, yet want to give consistent and professional results, you have to create a setup that makes it a reality.
"You create a plausible, real erotic scene, worth remembering, you document it and you have a recipe for a timeless experience."
Yulia was operating a photo and videography business in Germany with her husband but decided to pivot when COVID-19 put a damper on it.
"We mainly focused on weddings, but we had a very good name in art and nude photography too," she said.
"When Covid started, it more or less put a stop to all bookings, which really can put down even a healthy family company.
"We decided to downscale and focus on the part of the business that seems to be immune to all this and at the same time was the core of our interest."
Yulia said that she has always adored nude art in all its forms.
"I liked the purity and timeless beauty of the human body and always felt like clothed art photos are pretending something that is not real," she said.
"I try to capture in my work what is happening when the doors are closed, no censor is watching and everything is okay as long as all agree, including me watching it."

She finds no discomfort in being nude during shoots as she is a nudist in her everyday life.
"I am a real nudist, as in, it is for me a discomfort to be clothed," she said.
"When there is a photoshoot, where the couple is naked and it is 30+°C outside, I wear just my camera."
Yulia said she gets mostly couples seeking out her services.
"It's about 50% between couples, 25% single women and 25% single men," she said.
"Men and couples tend to be in their late forties. Single women more or less all ages, probably under 30 most frequently."
Most of her business comes from word of mouth and people love to show off the work she does for them.
"Women usually show everyone they can," she said.
"Couples usually share with their similar-minded friends and swingers' websites, chats and such. Some print photos and put them in their bedrooms too.
"Most men use them for sexting on dating sites. Acceptance of male nudity is sadly probably even worse than female nudity."
While she also does in front of the camera modeling, Yulia said she enjoys being behind the scenes more these days
"It is probably because I've had already over 600 photoshoots as a model," she said.
"But I still enjoy being in front of the camera twice a week, preferably more often."
While she may get the occasional negativity, Yulia said people are often very supportive of her work.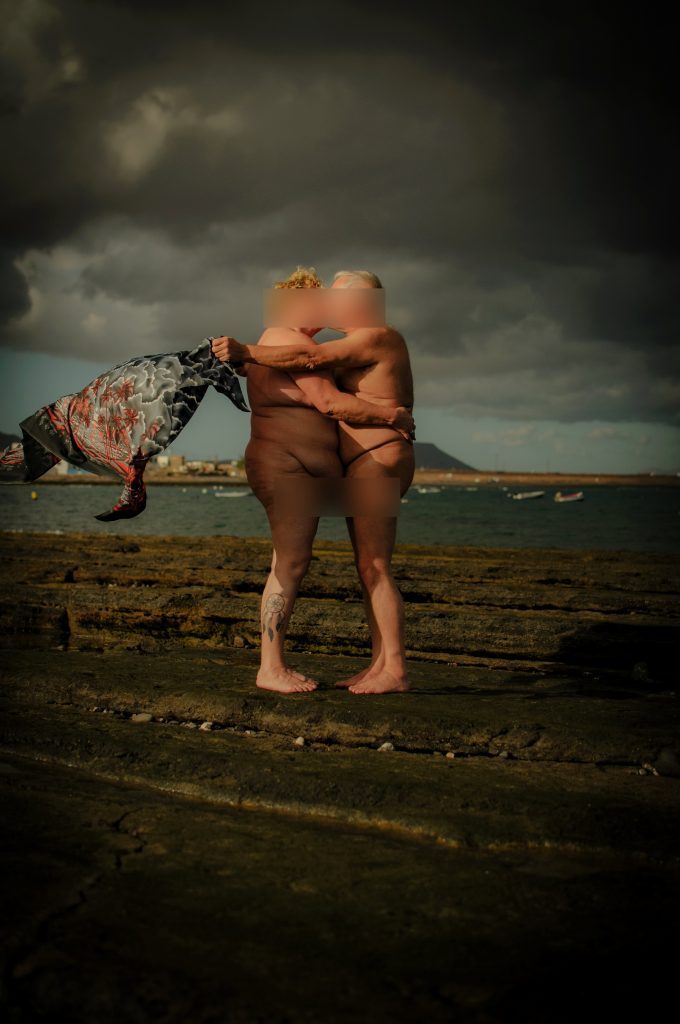 "Except the typical Facebook negativity about literally everything, my work seems to be so specific that I have a lot of supportive messages," she said.
"The vast majority of comments are along the lines 'I wish to be as free as you are with my own desires and views.'"
Yulia said she hopes for sexuality to be more tolerated.
"It is almost 2022 and we should finally realize that sexuality is a very basic human need and should be tolerated, accepted and supported as such," she said.
"Many countries, even the Land of Freedom – USA, has yet a long way to go in my opinion."
Yulia's work can be found here.
Stories and infographics by 'Talker Research' are available to download & ready to use. Stories and videos by 'Talker News' are managed by SWNS. To license content for editorial or commercial use and to see the full scope of SWNS content, please email licensing@swns.com or submit an inquiry via our contact form.